Contact our sales team to discuss volume pricing and custom configurations.
GateKeeper Enterprise Annual Subscription
00015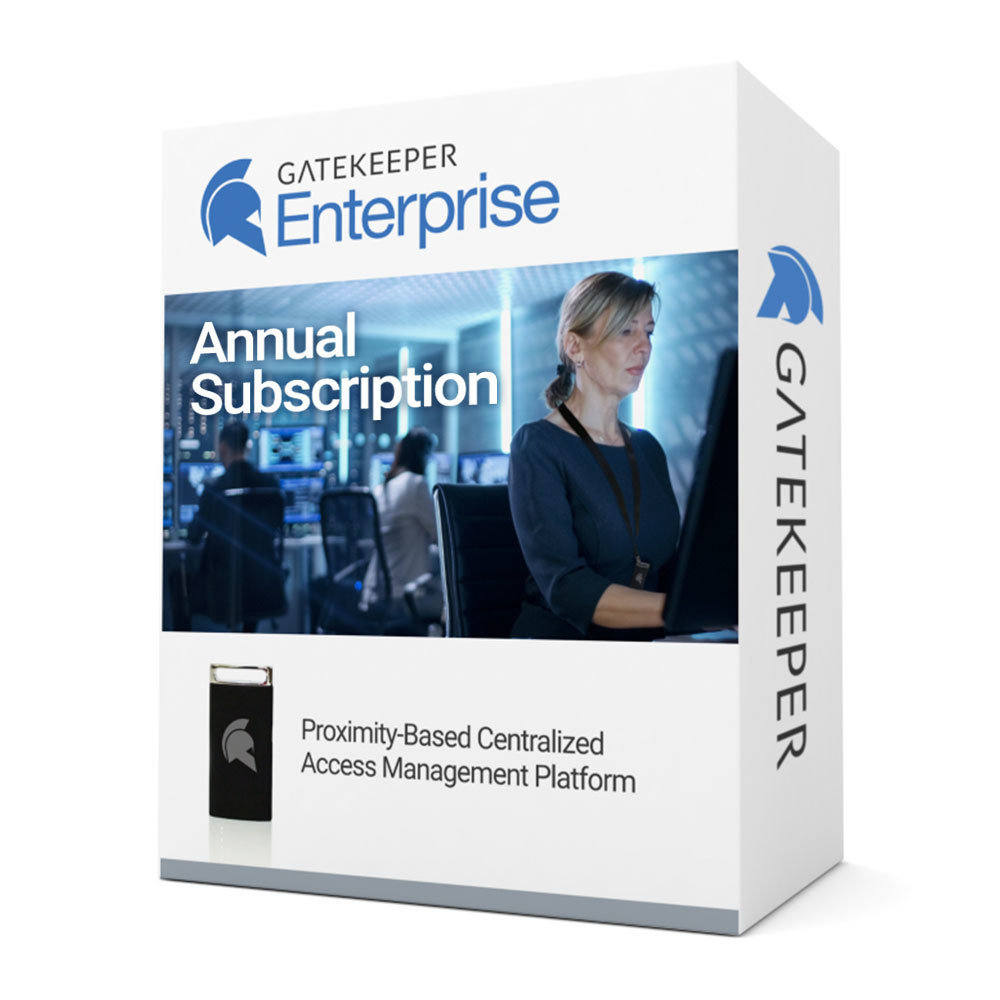 The GateKeeper Enterprise Annual Subscription includes 5+ HALBERD tokens and USB receivers per user and 12 months subscription to the Enterprise software. The annual subscription includes premium support and assistance from our engineering team to implement and deploy the GateKeeper Enterprise solution on your company's network. Subscription customers will also receive regular software updates and will be able to contribute to the development of new features of our product.
Client software supports Windows devices with Win 7, 8, 8.1 & 10, Mac OS X version 10.13 or above
Enterprise Hub requirements: Windows Server 2012 & SQL Database
Adjustable range from 10 to 30 feet
State-of-the-art AES256 encryption to secure credentials
Regulatory compliance (e.g. HIPAA, PCI, GDPR, DFARS, CJIS, NIST).
Premium support & deployment assistance
12 months subscription
Number of Users
5 Users (0) 10 Users (1150) 15 Users (2250) 20 Users (3200)