Contact our sales team to discuss volume pricing and custom configurations.
"I've been very impressed with the evolution of the Gatekeeper platform.  Their people have been very quick to respond and eager to refine an exceptional product.  For security on critical workstations, I rely on Gatekeeper to make sure that only users who should have access, get access."
Mike Sikkema, Owner
Vredevoogd Heating & Cooling
GateKeeper Halberd Proximity Token
00007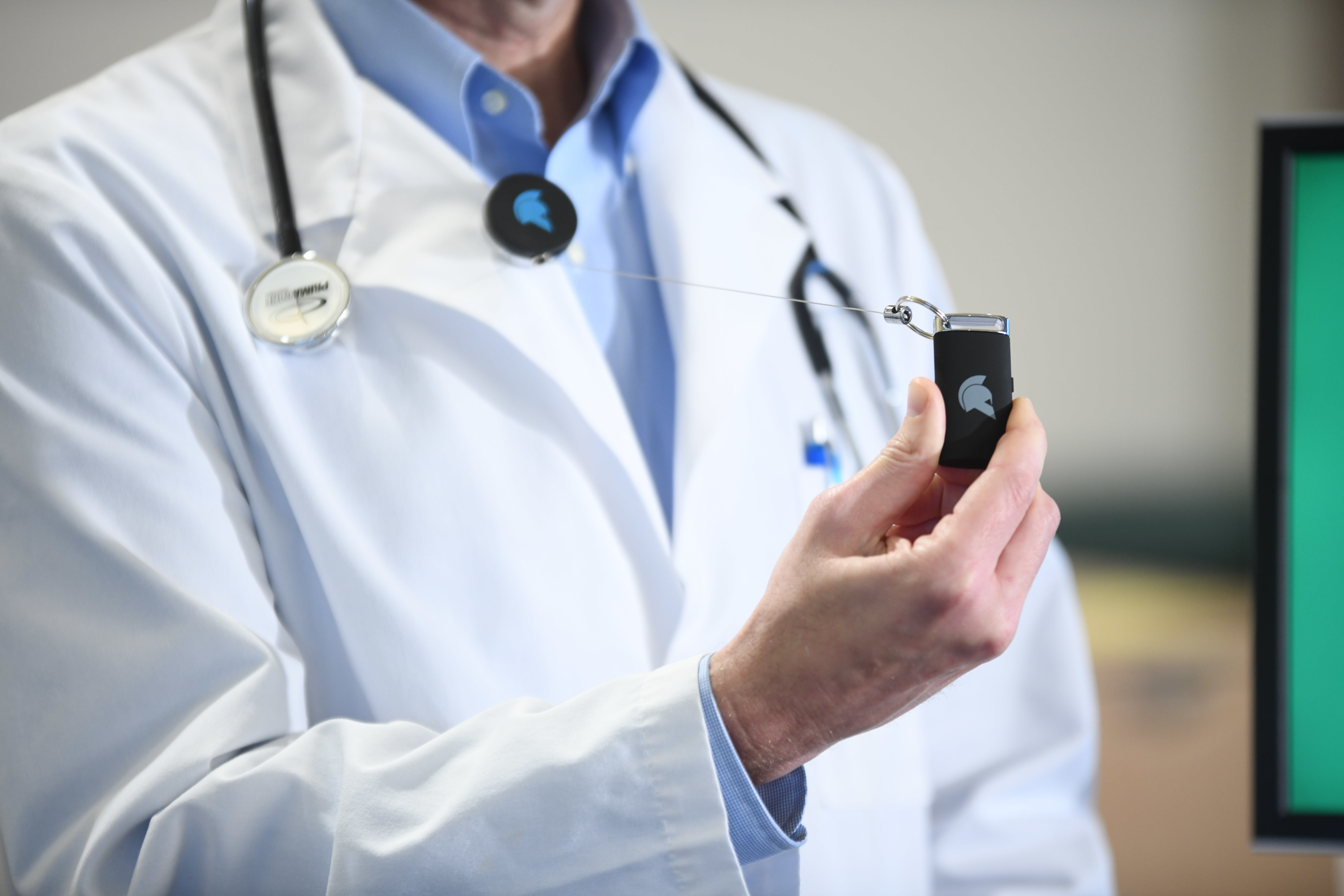 HALBERD is the latest version of the GateKeeper authentication token with ultra-small USB proximity Bluetooth sensor. The Bluetooth Smart wearable packs in extra sensors for more accurate ranging. In addition, a dual-color LED indicates various operating modes including low battery status. The Halberd also features a larger CR2450 battery for increased performance.
Package includes 1 HALBERD key and 2 USB proximity sensors
Bluetooth Smart (BLE) Technology
Replaceable CR2450 3V battery with 6-month battery life
Water and crush-resistant
Adjustable proximity range from 10 to 30 feet